Brides to be put in so much planning before the wedding to look amazing. So much effort and beauty research goes into a "wow" look for the big day, but does it have to all end there? Can't we just make wedded beauty bliss part of our regular routine? Here are all of my beauty favorites that you can consider adding to your make up routine no matter what part of life you are in – your engagement period, your bump period, married life and beyond.
Some things to consider first when reading my makeup recommendations:
My age: mid 20s
My skin: combination normal/oily, occasional breakouts
My complexion: medium/tan
My ethnicity: Latina / Native American descent
PRE-MAKEUP PREP ESSENTIALS:
CLEANSE, EXFOLIATE, TREAT, MOISTURIZE, PRIME
1. CLEANSE – Let's start with the basics. Cleanser is one of the most important parts of your beauty routine. If you don't remember anything else from this blog post remember these key takeaways:
CLEANSE BEFORE BED

CLEANSE BEFORE MAKEUP

CLEANSE AFTER SWEAT
We all know going to bed with makeup is a no-no but some of us may forget how important it is to also wash your face again when you wake up before applying anything. You can perspire while you sleep and build up oils so it's very important to get a fresh clean start to your day. It's also important to cleanse immediately after working out. If you are prone to breakouts or get oily then this one needs to be added to your commandments. It may be hard for us to remove makeup before the gym (it's best if you do), but if you can't wipe it off before make sure to cleanse thoroughly after!! Remove all of the oil, sweat, and dirt build up to prevent acne and keep your skin bright. These are some of my top favorites and regularly used cleansing products:
Clarisonic Mia 2, $150 with Deep Pore Cleaning Brush, $27
I use this gentle but effective cleansing brush to thoroughly remove all the dirt and makeup from my face (avoiding eyes of course!). Some may be hesitant thinking that it's too abrasive for the face, but it really isn't. It works perfectly and makes a world of difference!! I don't particularly like the Clarisonic cleanser that comes with the brush (too creamy and pricey for my preference) so I use my own favorite: Neutrogena Naturals Purifying Cleanser for just $7.50 at any drugstore. I LOVE it for getting makeup off.
So now we have to think about the EYES. So I'm the type that loves to play with eye makeup. In recent months I have been toning it down more than I used to (just to switch it up!) but here is a photo of me wearing a decent amount of shadow and eyeliner to give you an idea of what I'm working with when it comes time to remove it all.
My old method from back in the day used to be just simply blobbing some cleanser on my fingers and rubbing my eyes with it then, to my mother's dismay, I would wipe the residue on my towels / washcloths leaving black eyeliner marks everywhere! Nowadays as a wedded, blissful makeup junkie, I take much better care of removing my eye makeup.
Key takeaway: BE GENTLE, GENTLE, AND MORE GENTLE WITH YOUR EYES!!!
Makeup wipes are great if you're in a pinch but don't rely on them for everyday use. They can dry out your skin especially around the eye area and even cause redness.
My 2 eye make up remover favorites are: 1) Neutrogena Eye Makeup Remover $6 (with a Q Tip lightly dab) for when I'm wearing GOBS of eye makeup
AND
2) Regular good old Johnson & Johnson Baby Shampoo $3 (with a Q Tip lightly dab) for light eye makeup removal
2. EXFOLIATE
As mentioned in the bridal beauty post – exfoliating is very important for flawless skin. Buff off all the dead skin cells and leave your face soft and refreshed. One of my all time favorites:
L'Occitane Ultra Rich Face Scrub $34
I also use this Neutrogena Grapefruit Foaming Scrub/Cleanser $7 sparingly – when I have a couple breakouts or after a really sweaty workout. I try not to use it too much because it can be drying.
3. TREAT
It's usually a good idea to either exfoliate or treat at one time. My face is pretty durable and can handle just about anything so exfoliating & treating back to back does not hurt it, but for some with more sensitive skin types, you should be careful about the frequency that you treat and/or exfoliate your skin. Think of treat like something special – like a cupcake. Treatment is important for healing and rejuvenation for problem areas but it is also something you don't do everyday (unless your skin can handle it!)
Since my skin is combination oily and normal/dry I have some days where I'm really oily and acne prone and others when I'm combating dryness so I do a combination of treatments depending on my needs.
OIL AND ACNE:
One of the best I've tried is a bit pricey but so worth it. And I feel like I've done everything under the sun. I've done Proactiv before too but it was too drying 😦 This is the one I really love: Murad Acne Complex Clarifying Mask $37. I feel that it gives the perfect combination of acne-zapping plus hydration that is much needed.
If you have a bad zit, try a general drugstore brand benzoyl peroxide and dab VERY LIGHTLY with a Q-TIP on the breakout only. It's so important that you don't spread it around on your face because this medication is extremely drying and you only want it to dry out your zit not your entire face. BEWARE of applying it to any areas that come in contact with clothing. Since peroxide is a lightening chemical it can discolor your clothes and leave permanent marks. USE WITH CAUTION. That being said, I have found this to be super effective in eliminating spots as they come up. Once they dry out use an exfoliating scrub I mentioned above to flush away dead skin!
MOISTURE & BRIGHTNESS
My favorite on earth is currently out of stock and I'm not sure yet if it has been discontinued by L'occitane. I have about 3/4 of jar left right now so I wouldn't have discovered this until I went searching for a link for this blog post. My moisture mask / love of my life treatment is L'occitane Brightening Mask that retails for $42. I leave it on overnight and let it soak into my skin. The next day, after cleansing, my skin feels amazingly smooth and NON GREASY. I absolutely love it. But my runner up choice, since it appears to be discontinued, is Aveda Tourmaline Radiance Masque, $34. It provides smoothness and softness without the grease and smells great.
4. MOISTURIZE / SUNSCREEN
Moisturizing is another critical component to your skincare regime. There are so many out there to choose from. Since I usually wear SPF in my BB cream, primer, concealer, foundation and mineral powder, I do not include a separate sunscreen in my beauty routine. For my combination skin, I prefer these top contenders for moisturizer:
Salma Hayek Hydra Light Gel $17 at CVS
L'Occitane Angelica Matte Fluide $42
DON'T FORGET YOUR EYES! 🙂
Shiseido White Lucent Anti-Dark Circles $55 is the best one out there for me.
Other top picks: L'occitane Immortelle Eye Balm $38,  and Dior Hydra Life Pro Youth Eye Cream, $49
5. PRIME
Your last step of face prep is priming! I use both a BB cream and a separate primer. I LOVE Maybelline BB Cream – they have one for acne and one for normal skin. I use both. The acne one on my  T zone and the other everywhere else. With SPF 30, the Medium Tint BB cream is perfect as a moisturizer, primer, concealer, and most of all sunscreen! And for just $9 – how can you not love it?
Then I move on to a favorite – Clinique Pore Refining Instant Perfector $21 for my T zone. It mattes the area and makes for a perfect polished look under make up.
Don't forget to prime the eyes!! If you have dark circles like me, I have to wear concealer underneath them. This means I need a primer that is moisturizing for this delicate area. I like Smashbox Under Eye Primer, $29
Lastly, throughout the day you might feel yourself getting a little dry or oily (depending on which way your combination skin is rolling!) I love this product for moisture:
Clinique Moisture Surge Face Spray, $28
And these old time classic oil sheets for fool proof de-greasing:
And now…for the MAKEUP!
MAKEUP FAVORITES:  FACE, EYES, LIPS
1. Foundation: Nada – just concealer on little spots but if I had to recommend one, I would say the Makeup Forever HD Foundation and for my skin I'm shade #128
2. Concealer – Makeup Forever , $32 Shade Golden Beige #10
3. Powder to set makeup  –  Bare Escentuals Matte Foundation, $27 – In Medium Tan only for a light dusting on T zone to set the makeup
4. Cheeks – MAC Bronzing/Shimmer Blush, $21 – Sweet as Cocoa, Love Joy and Gingerly are my top favorites.
5. Eye Concealer – Dior Hydrating Under Eye Concealer, $32
6. Eye Liner – Rimmel London White Liner to line the lower lid, $2
7. Eye Liner – MAC Engraved Eye Pencil, $16 – to line upper lid, lash line and corners of lower lid
8. Eye Shadow – Maybelline Palette "Give Me Gold" $10 – because these colors just work so well for any color complexion and for a drugstore brand, it's pretty AWESOME. I also use MAC Mineralize Eye Shadow, $21 and "Gilt by Association" is a fav.
9. Eyebrows – Clinique Brow Keeper, $16 in "Warm Brown" or Mac Brow Pencil, $16 in Rich Brunette "Spiked"
10. Lashes (after using your favorite Sephora lash curler of course!) – Benefit, They're Real – the small version $10 (so you can get the best grip on the small wand)
11. Lip Liner – Rimmel London Liner $3
12. Lip treatment favorites – AERIN rose lip conditioner, $28 and Fresh Lip Balm Sugar Plum, $25
13. Lip gloss favorites – because they smell delicious and look beautiful too: Bobbi Brown, $25 in Rose Gold and Beach Gold,  MAC Dazzleglass $20 – Date Night and MAC Tinted Glass , $15 in Pop Mode
15. Lip stick/gloss favorites – Tory Burch lipstick in Swizzle, Tomboy and Knock on Wood $32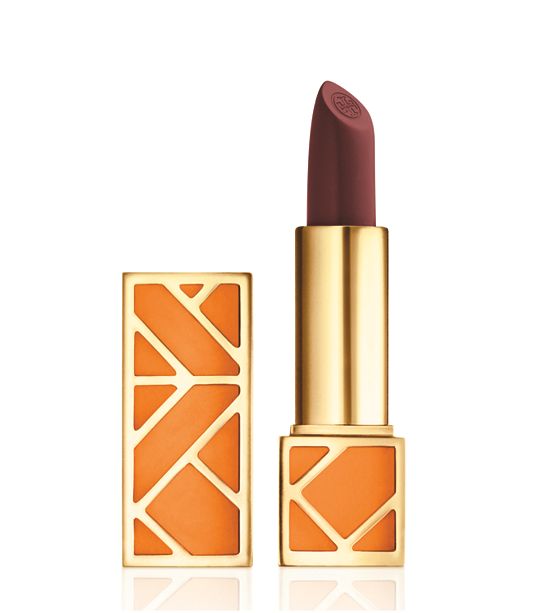 That's all for face makeup & skincare for now!  More fun tips and tricks to come. Enjoy your life as a pre-wedding bee, mom to be, and/or already wedded blissful beauty! 🙂
– Yours Truly